2 Star Disney's Hotel Santa Fe > Dining
Dining Options at Disney's Hotel Santa Fe
 Recharge your batteries amidst the decor and sounds of this Route 66 stopover.
Continental and hot buffet breakfast available at extra charge.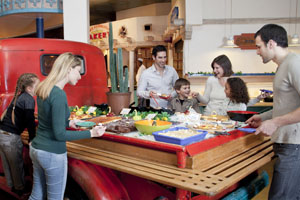 Park your crew in this Route 66 inspired pit stop and refuel with a buffet full of Tex-Mex and International tastes.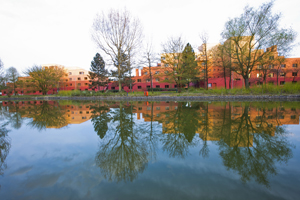 Cool off and recharge over a refreshing drink in this bar inspired by the colourful sights of the Rio Grande River.
©Disney