2 Star Disney's Hotel Cheyenne > Dining
Dining Options at Disney's Hotel Cheyenne
Disney are currently working on improving the Disney's Hotel Cheyenne. As such, due to the undergoing work, breakfasts and dinners cannot be guaranteed at the Hotel itself. Access to alternative restaurants will be available during your stay. We invite you to contact us for further information. The restaurant rehabilitation will continue until 15th October 2018.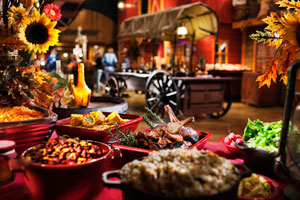 Ride on and follow your nose towards the tempting smells of this gourmet buffet, laid out inside a barn.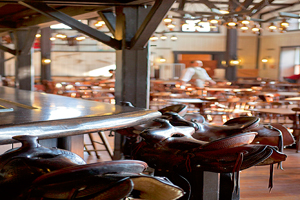 Yee-ha! Swing through the doors, raise a glass and stomp your feet to some Country jangles in this 1800's saloon. 
©Disney