4 Reasons to book your trip to Disneyland® Paris with MagicBreaks
Welcome to our third blog post, we really hope you're enjoying reading them as much as we love writing them. We are the UK's largest Disneyland® Paris repackager with an experienced team of Disney specialists. Providing our guests with magical breaks to create amazing memories is our priority. If this isn't enough to persuade you to book a trip to Disneyland® Paris with MagicBreaks, then keep reading and we'll provide you with four more…
1. Magical call from Mickey Mouse to announce your stay
The 'Disney reveal' is a trend that is taking over social media and what better way to surprise your children with a trip to Disneyland® Paris than being told by the main mouse himself, Mickey. Once you have made your MagicBreaks booking, simply click on the link on your confirmation email which will take you to where you can arrange a time for Mickey to give you a call. This can be extra magical on Christmas Day morning if you are giving the gift of a break to Disneyland® Paris.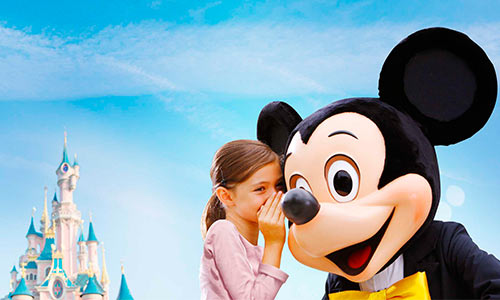 2. Free Disney Activity Book
Keep the kids entertained on the way to the magic with a Disney Activity Book, bursting with puzzles, colouring and crosswords.
3. 15% off food at Planet Hollywood®
Enjoy a discount at Planet Hollywood®, situated at the entrance to Disney Village in the heart of Disneyland® Paris. Iconic movie memorabilia is on display over the 2 floors of the restaurant, forming a backdrop to a dining experience like no other. The varied international menu features classic favourites as well as local specialty dishes and a kids' menu. Plus, there's a buzzing cocktail bar and well stocked merchandise shop too.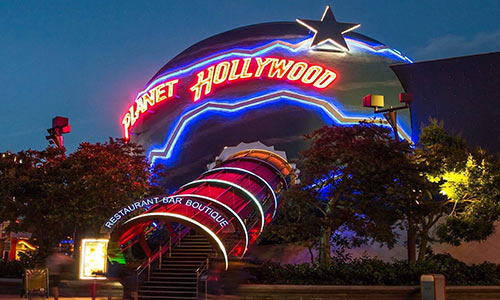 4. 15% off food & drink at Earl of Sandwich®
Enjoy 15% off hot sandwiches and drinks whilst overlooking Lake Disney®. Pick between an array of fillings, including meat, cheese, vegetables with a variety of sauces, all delivered in a deliciously warm bread bun. The perfect pick-me-up before heading back into the parks.
Search for your perfect Disneyland® Paris break today with MagicBreaks to receive all the above.
Have a magical day!
©Disney