Celebrate 5 NEW Disney Films at Disneyland® Paris with MagicBreaks
Guest Post written by Joey Tamburello from Let's Start with This One
It is safe to say that 2019 is shaping up to be the ultimate year for Disney films! Many familiar faces are back or getting a fresh makeover, just in time for some of the best and most exciting events Disneyland® Paris has to offer in 2019. And here at MagicBreaks, we are super eager for all the fun to begin.
We have taken a magical look at what is coming out this year and gathered our top five upcoming Disney films along with the special events that you are not going to want to miss at Disneyland® Paris…
Toy Story 4 – 21st June 2019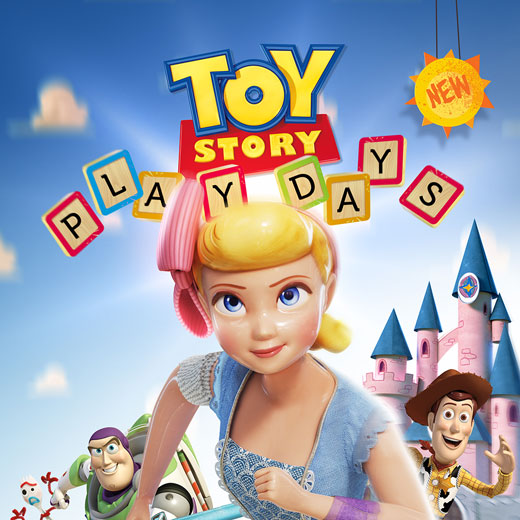 Set to be the film of the summer, our favourite team of toys is back. Woody, Jessie, Buzz and co are returning, along with a few new faces to bring our inner child back out. With so much enjoyment sure to be conjured up, there will be no playing around this time, especially with the launch of Toy Story Play Days (18th June until 28th June 2019) at the Walt Disney Studios Park in Disneyland® Paris falling around the release. Allow your younger self to come back fully, by exploring the wonders of the Toy Story Land area. Shrink to the size of the toys, amongst the giant toy themed pieces before jumping on board Slinky's rollercoaster or take a selfie with the giant Buzz, who is there to greet you.
Whilst the land is available all year, any true Toy Story fan (or budding ones), will want to take a trip to Toy Story Land as soon as possible, as the Play Days season is only on for this summer. You'll get the chance to meet Woody, Jess and Buzz in ways you never have before, you won't want to miss it. Plus, MagicBreaks can lasso you up a holiday in June that you'll never forget!
The Lion King – 19th July 2019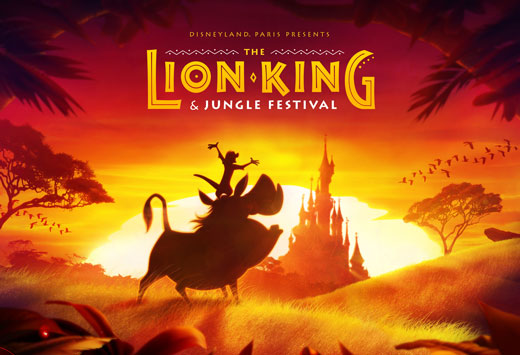 The classic Disney story is getting a makeover this year, with stars including Beyonce, Donald Glover, Seth Rogen and James Earl Jones lending their voices to a new live-action version. Start the party early at The Lion King and Jungle Festival, running from the 30th June until the 22nd September 2019, at Disneyland® Paris. Prepare to be wrapped up in the Prideland with Simba and co and embrace the Hakuna matata lifestyle with Timon and Pumbaa, Baloo and King Louie.
Every day there will be something magical that the whole family will be able to enjoy. Roar along to The Lion King: Rhythms of the Pride Lands stage show and learn how to lead your own pack. Jive with the King of the Swingers at The Jungle Book Jive musical show. And embrace the beat of your own drum at the African Djembe drum with the Djembe Academy classes. MagicBreaks have some incredible offers to make your package something Simba would be proud of, with 2 nights' accommodation & 3-day Disney® Parks entry from £169 per person in September 2019 available. An offer you will want to pounce on after embracing the new film!
Plus, for the Lion King super-fans, the Lion King Signature Experience can be added to your booking for just £87.06 per person.
Maleficent: Mistress of Evil - 18th October 2019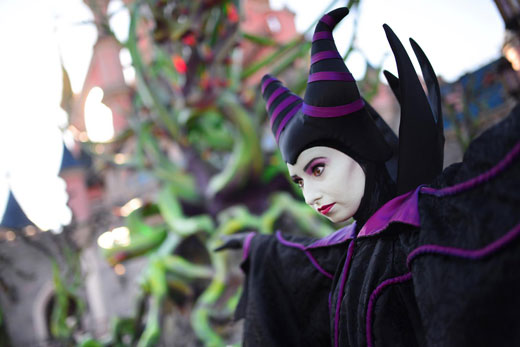 Back to cause even more havoc for our Sleeping Beauty, Maleficent returns just in time for Halloween. In a brand-new tale, she fights to protect the land and creatures she loves, which could see her and one of our favourite princess' reuniting. If you are feeling brave enough, spend the spooky season with the big-screen star at Disneyland® Paris in 2019, during Disney's Halloween Festival season, starting on the 28th September until 3rd November 2019. From terrifying live shows to petrifying parties, the Disneyland® Park is gearing up for an extra special spooky time in 2019, hosting not one but two Disney's Halloween Party's!
With the choice to experience a party like no other either on the 26th or 31st October, MagicBreaks advises you pack your best cloaks, witches' hats and pumpkins for you and your little monsters, as fancy-dress outfits are a must. Plus, with Disney Villains taking centre stage to give you goose bumps galore, you will want to impress them, when the party starts.
Unlike many events at the Parks, the parties will also mean you get to experience the parks in ways many haven't, as the event doesn't end until 2am. Giving you plenty of time to try and spot Maleficent and her dragon in the Sleeping Beauty Castle.
Tickets are now on sale from £52 per person and can be added to new and existing bookings.
Frozen 2 – 22nd November 2019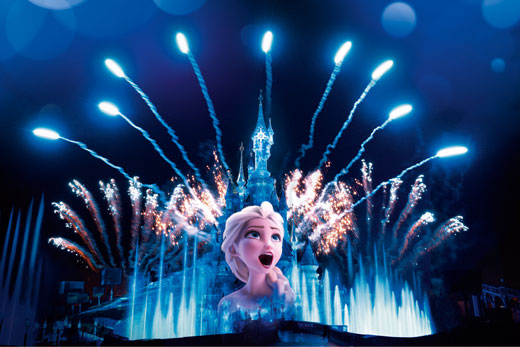 Released just in time for Christmas, it's time to let it go again and embrace the world of Anna, Elsa and Olaf in Frozen 2. Whilst not much has been revealed about the film, we are certain that after watching the Elsa and Anna on the big screen that you are going to want to meet them in person. From the 9th November until the 5th January 2020, Disneyland® Paris will be transforming into a magical Christmas wonderland, as it hosts its annual Disney's Enchanted Christmas season.
Get into the swing of the season with Mickey's house band. Dance along with Goofy, as he leads the nutcrackers in the special festive parade and watch the enchanting giant Christmas tree get set aglow every evening. There is also a chance to meet Santa, who knows that there is not a more magical place on earth to spend Christmas than at Disneyland® Paris.
Star Wars: Episode IX – 19th December 2019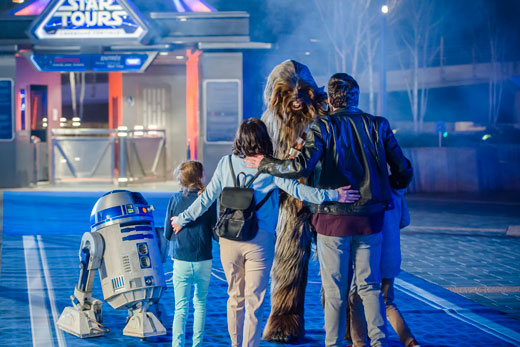 Get ahead of the Legends of the Force: A Celebration of Star Wars season, returning to Disneyland Paris in January 2020 until March 2020, by making sure you catch the final feature in the new Star Wars saga. With Kylo Ren seeking revenge for what happened at the end of the last film, it is going to be action packed. Something the whole family can enjoy. Lightsabers may not be advised in the cinema however, so make sure to pack them in your suitcase instead, because Darth Vader will be on hand for the ultimate battle.
Take a trip into Hyperspace. Explore the world of Star Wars with C3PO during a rocky ride on Star Tours: The Adventures Continue and avoid stepping out of line around the Stormtroopers. Whether you have never seen a Star Wars film before or adore them dearly, the final film will make you want to embrace the full force at Disneyland® Paris.
With some of the best Disneyland® Paris deals around, MagicBreaks will ensure that your family has a magical break. From great value Disney® Hotel and Park Tickets to once in a lifetime experiences, MagicBreaks works hard alongside Tinkerbell and co to make your stay the best it can be. Including an exclusive phone call from a very special mouse!
Let us know what Disney film you are most excited to see this year!
©Disney ©Disney © & ™Lucasfilm Ltd